Residential Pool Filtration
Our zeolite product is the only filter media which has ever been recognised with water saving capacity.
It's both Cheaper to run and better for the environment than the alternatives.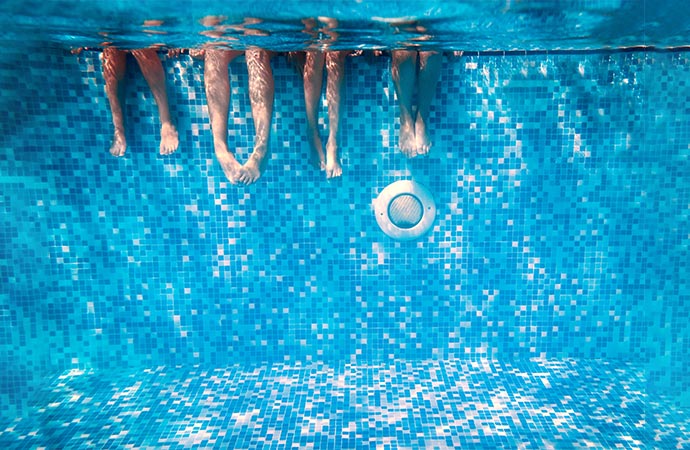 WHY CHOOSE ZEOLITE?
Quality, Efficiency, and Ease

Health / Aesthetic
Dramatically reduced pool odour and eye and skin irritation form marked reduction of chloramine formation Superior water quality resulting from additional surface capture of contaminants and chemical capture by cation-exchange Superior water quality enhances the effectiveness of disinfection to eradicate micro-organisms (bugs).

Economic
Savings from significant reduction in chemical addition Savings in power due to less backwashing and lower pump head due to lighter filtration material.

Environmental
Greater dirt-holding capacity results in less frequent backwashing with savings in power and less discharge of backwash water to the environment. The "buffering" capacity and cation-exchange capabilities result in more efficient use of chlorine and reduction of chemicals used for pH control.

Filtration to 2 microns
Lab tests performed by the Australian Water Quality Centre (Adelaide) mimicked both in and above ground pool conditions. Results showed a filtration of dirt particles down to 2 microns filtering out giardia, cryptosporidium, and amonia.

Increased efficiency
Our product has been proven to improve the filtration flow rate by a minimum of 30%; generating faster more efficient filtration. Additionally, because of the hardness of the product it doesn't degrade at the same rate as other media (such as sand - see below for more info).

Graded to retrofit existing systems
The cost of swapping to our media is not prohibitive. The product is graded to retro fit existing sand filters so you don't have to spend excessive amounts of money to reap the reward.
HOW DO WE STACK UP?
Comparison
Backwash Frequency

Efficiency

Filtration

Lifespan

Value
---
Every Month

50% More water than Zeolite

15 Microns (Further additives required for better results)

5 Years Before Decay to 20-25 Micron Efficiency

100Kgs needed for comparitive results
---
6 - 10 Weeks

50% Less Water than Sand For same Quality Backwash

2 Microns (all natural with no additives)

15 - 20 Years only 20% reduction in roughness

only 75Kgs needed for comparitive results
---
Have A No Obligation Discussion With Us And Find Out More Today
Less backwashing, less water use, longer lifespan, and better filtration. All this amounts to a better product for less out of pocket expense. Why not at least enquire?